Let's face it. Some of us go to the movies to see a specific actor on screen. But for every Tom Cruise and Brad Pitt, there are lesser known actors who light up the screen just as, if not more, often. This is a list of those actors:
Colin Farrell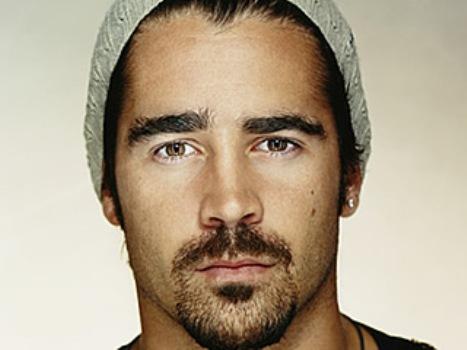 Yes, folks, I'm dead serious. And this isn't because I have been a major fan of the guy since Hart's War. Take a look at his filmography for a moment. There are a number of quality films on there, and in each of them Farrell has shined. Minority Report was his true breakout, and is one of the best films of the decade. A smaller film like Phone Booth showed his range, but it wasn't until The New World that I really started to see Farrell as the incredibly gifted actor he is. In that film he gives such a nuanced performance it truly shows his development. His performance in In Bruges garnered him a Golden Globe, and his script selection seems to be much better than it was in the early 2000s. The sky is the limit for this talented Irishmen.
Sam Rockwell
I explained my love for all things Rockwell last week when I reviewed his most recent release Moon. But his body of work is hardly capped by one dynamic performance. His filmography is chock-full of greats performances, from the criminally underseen Choke, to brilliant heist flick Matchstick Men.
His breakout role was in 2002's Confessions of a Dangerous Mind, and since then he has really forged a nice path for himself. He wows in supporting roles, as seen in The Assassination of Jesse James by the Coward Robert Ford, and he shines in leading roles. He has proven to be a diverse actor always willing to take a chance, no matter how risky. And for that I salute him.
Billy Crudup
Can anyone (other than Clay) tell me who this is before jumping over to IMDB? I assume most will know him from two movies: Watchmen and Almost Famous. Maybe you've seen Without Limits, which is a great movie. But if those are all you know of the man's talents, shame on you! He has delivered solid performances for the better part of the last decade. Am I the only one who saw The Good Shepherd? Crudup gives a breathtaking performance in the complex film about the birth of the CIA.
Tim Burton is about as well-known as a Director can get… but does anyone love Big Fish as much as me? That films boasts an understated Crudup. How about Public Enemies, where he steals scenes as J Edgar Hoover? Do yourself a favor and familiarize yourself with these roles. You won't regret it.
Joseph Gordon-Levitt
If you say you had any idea of the chops Roger from Angels in the Outfield had, you are a liar, Sir. Most child actors fade into obscurity faster than something that fades into obscurity quickly, but not JGL. He parlayed a breakout childhood part in a Disney film into a featured role on a long-tenured Television show (Yes, he was on 3rd Rock From the Sun, too). But after those two roles, and his role in teen hit 10 Things I Hate About You, most people would assume the young guy hasn't done much. You would be pretty damn wrong about that. If you haven't already, run and rent Brick, and bask in the glory that is his showstealing performance. Go rent The Lookout, or if you need to appease your significant other, go rent 500 Days of Summer, which just so happens to be one of the greatest romantic comedies of all-time. Just go rent these movies, because in about 10 years, he is going to be a household name.
Casey Affleck
I'm pretty sure most people will know more about his brother Ben, but Casey has developed his carved out quite a solid career for himself out of his brother's Academy Award winning shadow. Films like Gone Baby Gone and The Assassination of Jesse James by the Coward Robert Ford have shown his evolution as a leading man, but you can also look to the Ocean's Film Trilogy to see what a scenestealer Casey Affleck is. But if you really want to see how talented this guy is, check out Lonesome Jim or Gerry. While his Robert Ford is surely the crowning achievement of his young career, these two roles show nuance in its finest form. And while you're at it, track down the trailer for his next movie, The Killer Inside Me, and find the unrated one. If that doesn't get you excited, I don't know what will!
So there we go, folks. My opinion on the 5 most Underappreciated Actors working Hollywood today. I'm sure I forgot a couple, and I'd love for you to tell me all about it!