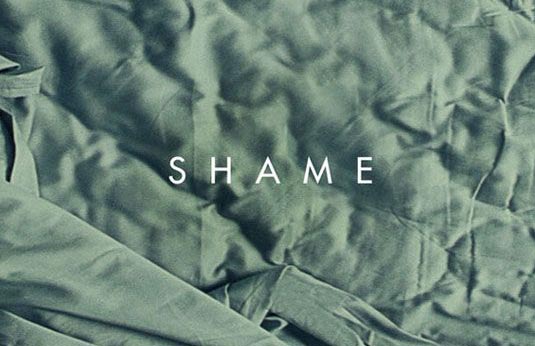 Usually when a film gets tagged with the dreaded NC-17 rating it's largely swept under the rug by the mass movie going public, only to be seen by those who go out of their way to seek it out. Whatever the subject matter that is contained within the film that warranted the severe MPAA restriction is usually enough to keep all but the most ardent cinephiles from taking the time to seek it out. Shame is a 2011 film that did receive that rating, but for mature filmgoers it packs a simple concept into one of the most remarkably moving packages in recent memory.
Shame is not going to be a movie that many people can sit through. Not only is the subject matter intense and very sexual in nature, but it's a challenging film overall that bucks mainstream movie trends and asks the audience to abandon traditional expectations about what a film is and can be in favor of something more personal and subtle.
From the film's official website:
"Brandon (Michael Fassbender) is a New Yorker who shuns intimacy with women but feeds his desires with a compulsive addiction to sex. When his wayward younger sister (Carey Mulligan) moves into his apartment stirring memories of their shared painful past, Brandon's insular life spirals out of control. "
Now if that sounds like your cup of tea, you're in for an incredibly tense ride. Shame is one of the finest films released in 2011 that I've seen, and that includes all of the Best Picture Academy Award nominees. Fassbender's performance is an incredible tour de force as Brandon battles his demons in an attempt to protect himself from any real intimacy. Fassbender really delivers an remarkable performance, one that at times reminded me a bit of Christian Bale's character Patrick Bateman from American Psycho. Brandon and Bateman seem to have played the game successfully to attaining high level jobs, eating at classy restaurants, and bedding gorgeous women, but buried within them is a constant turmoil between who they really are and who they project themselves to be to others. Mulligan likewise delivers a strong performance as she pushes her brother's buttons in trying to build a two-way relationship that he seems to have no real interest in as he becomes more and more detached from his somewhat depressing reality. Mulligan does a phenomenal job providing a counterpoint to Fassbender. While Mulligan's character Sissy seems to long for intimacy and closeness with her brother, Brandon wants nobody to get beyond a superficial level and truly get to know him.
Writer/Director Steve McQueen III pieces together a wonderful film that boasts long scenes were the actors are free to explore their characters in front of the audience. The scenes are long, and most do not have any cuts whatsoever, and it gives the viewer the fly on the wall perception that these characters are real and that we're voyeuristically leering into Brandon's life. It's quiet, contemplative, and brooding, and is a truly one of a kind film that I'm looking forward to rewatching time after time for it's unique composition and for Michael Fassbender's incredible performance.
Final Score: 9.5/10 (Superb)